Vasiliki Agorastidou
Professional Advisor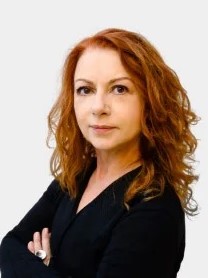 Vasiliki Agorastidou has a Master's degree in Architecture from the National Technical University of Athens (1995).
She is member of the Technical Chamber of Greece and UIA-Greece. She was technical consultant for the Unification of the Archeological Sites of Athens (2003), jury member in multiple architectural competitions in Greece and at the international architectural competition «The multifunctional administrative city» in Seoul/Daejeon (S. Korea) (2007). She wrote several articles in architectural magazines in Greece and abroad, and made stage design works in Athens.
Since 1995 Vasiliki, founding member of the architectural firm AILADarchitects, worked on numerous architectural projects (public buildings, educational, residential, office, interior, landscape, central open spaces) and participated and awarded in many national and international competitions.
Among the international competition winning projects are the Master Plan, Urban and Landscape Design of the "Martyrs Square and the Grand Axis of Beirut" (1st Prize) and the Transformation and Urban Development of the former International Airport of Athens to the "Metropolitan Park of Hellenikon" (2nd Prize).
Her work has been published in international books and magazines, and exhibited in several national and international exhibitions.